Activity details
This is an old traditional festival that started 400 years ago. It is also called the "water splash festival" and is designated as one of the "Intangible folk cultural assets" in Japan.
In a cold period in winter, newly married grooms in each district are splashed water 3 times. The festival might be canceled when there is no newly married groom. Detailed schedule about the festival is introduced every December.
Traditional ritual before the ceremony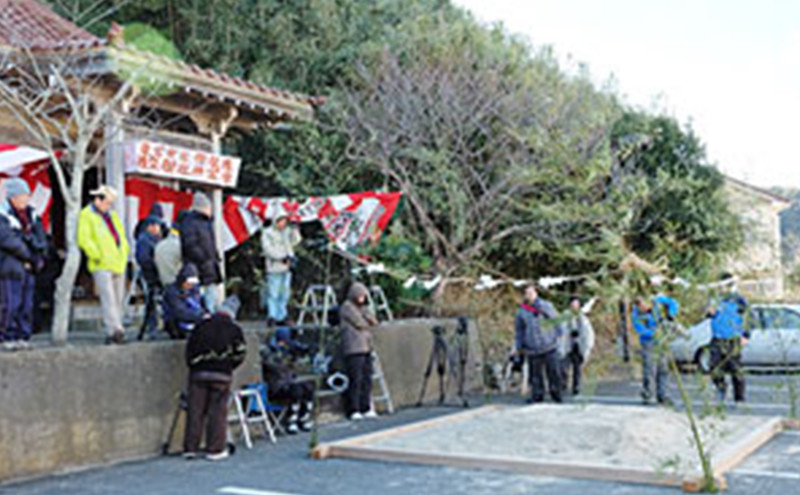 People sing certain songs together before the ceremony starts.
"Daikonban"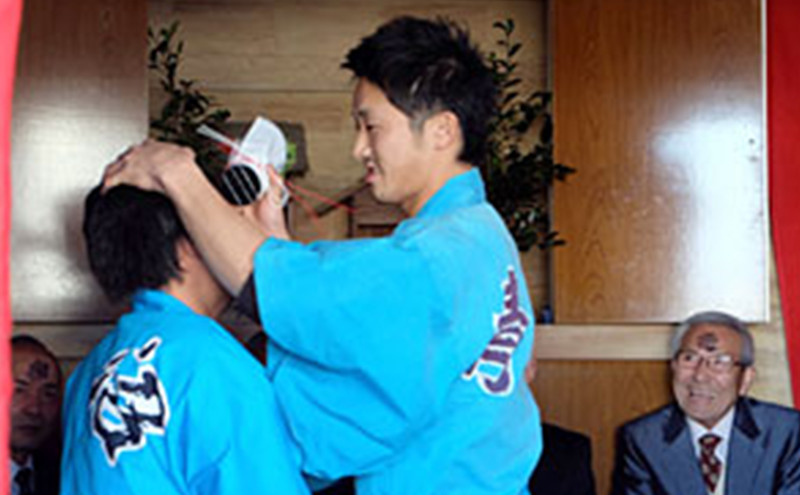 Before the ceremony starts, people put stamp on their forehead using Japanese white radish.
The 4 selected people that splash water on the newly married grooms!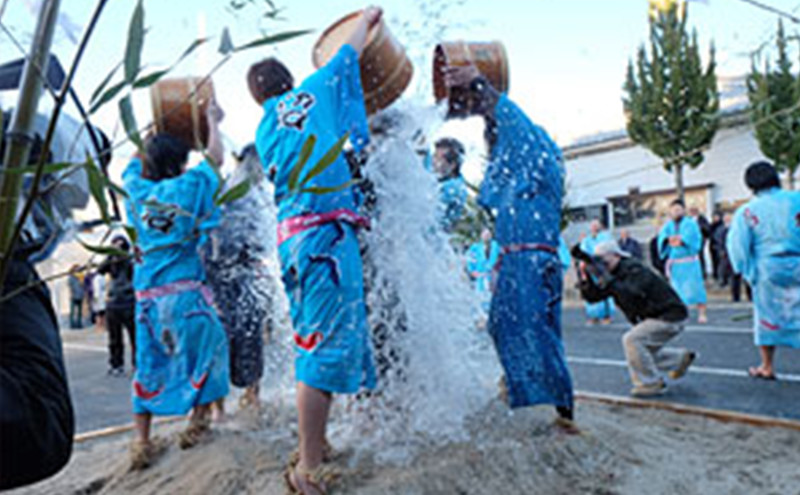 Needless to say, water in the coldest period in winter is very harsh. These four men will splash tons of water on the grooms!